Mazarron Country Club Property For Sale
Mazarron Country Club Property by Mercers
As one of the most prestigious and private residential developments, freehold properties in the idyllic development of Mazarron Country Club, offer two bedroom properties starting from just 50,000 Euros.

Whether you are looking for a Country club holiday home for a dream escape or an investment property, our selection of properties on Mazarron Country Club are perfect for people of any age looking for a sunny Spanish getaway.

Thanks to a strong presence in Mazarron Country Club and the surrounding towns and villages, Mercers Estate Agents has built up a rapport with many property owners and local businesses, so you know you are dealing with a Spanish estate agent in Alhama de Murcia that you can trust.

Our portfolio of properties at the Country Club near Mazarron is updated on a regular basis, and with over 100 properties updated daily including golf properties, Apartments, Villas, bungalows, detached and semi-detached, we are confident we can find property to suit your requirements.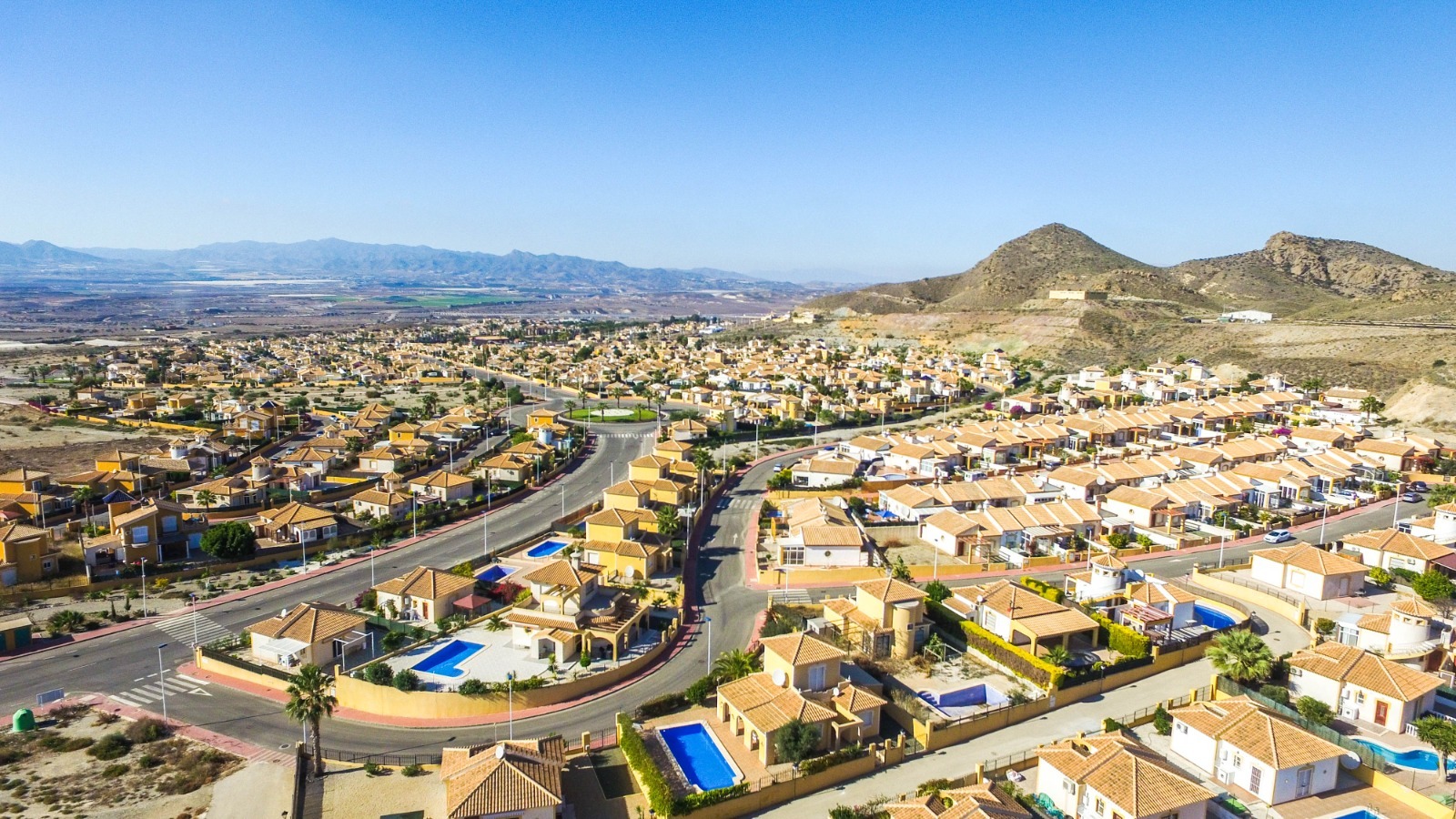 Mazarron Country Club Property Images
Mazarron Country Club is one of our favorite places to visit. If you would like to see more of the area please get in touch! We would be happy to show you around.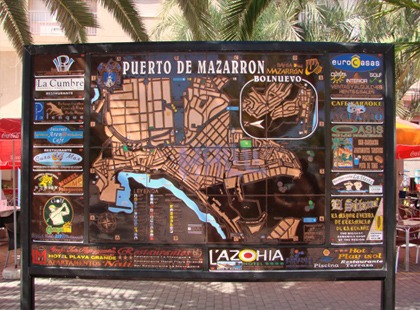 Mazarron Country Club - Things To Do
Mazarron has some outstanding buildings, such as the church of San Andres , with its Mudejar ceiling, and the ruins of Castle Velez are must-see buildings when you have bought your property in Mazarron Spain. But nature can top that with the beguiling coastal Ciudad Encantada (enchanted city), sandstone shapes sculpted by water and wind.
Down in the port, the new marina with its array of impressive seagoing craft is complemented by underground parking and malls for shopping and a broad range.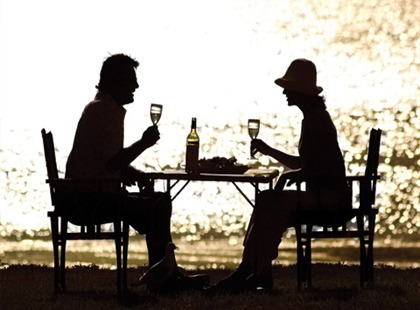 Mazarron Country Club - Eating Out and
If food is high on your list for Mazarron property for sale then the food here is perfect. The town of Mazarron has many good value Spanish restaurants as well as a selection to suit more international cuisine. The smart waterfront restaurants at the port are as good as any on the Costa Calida, and it's here you'll find a lively nightlife scene too, so look for an apartment for sale in Mazarron if this is more to your taste.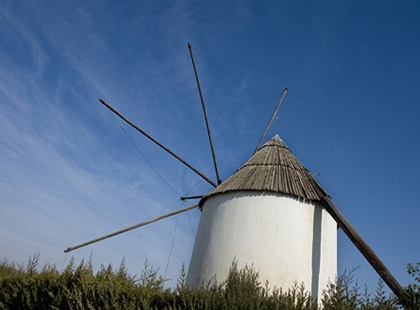 Mazarron Country Club Interesting Facts
Mazarron was one of the first towns in Spain to have electricity, when the Mazarron Electric Light Company was constituted in London
The town has its own version of Valencia's famous La Falla, when a large papier mache figure reflecting a political, social or satirical theme is burnt on the beach on March 19 each year. The town's main fiesta takes place in November, starting with a 'Moors and Christians' re-enactment.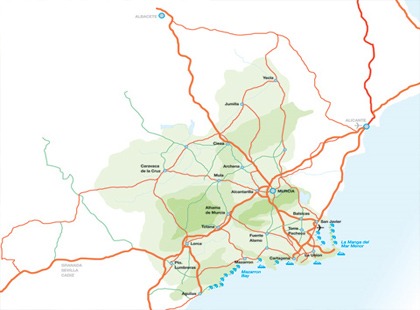 Mazarron Country Club Location
Mazarron lies just inland from its port, towards the south-western end of the Costa Calida. The town is an easy drive from Murcia and its airport, and there's quick access to the main north-south coastal motorway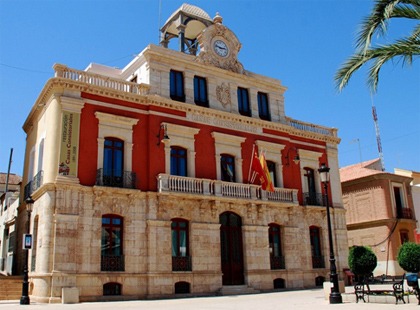 Why Mazarron Country Club
Mazarron's history makes it an excellent opportunity for property investment in Mazarron. It has been linked to the mining wealth of its mountain ranges, which are rich in lead, zinc, silver, iron, alum and red ochre, for thousands of years. There are traces of Phoenician, Carthaginian and Roman workings and the area's mineral wealth also attracted the Moors. The Romans also founded factories here to produce garum, a salty fish sauce much prized in the Empire's capital.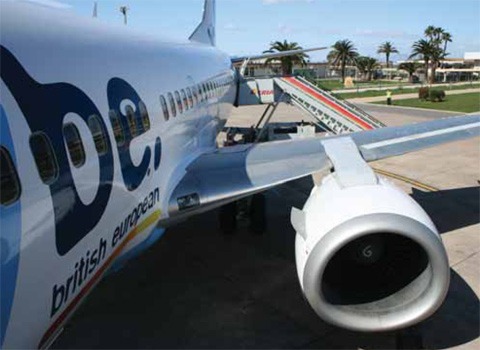 Mazarron Country Club Transport Links
There are daily flights into San Javier airport from most British airports and, further to the north, Alicante airport ranks as one of Spain's busiest. A new airport at Corvera, south of the city, will open in the near future. Once this airport is open it will make properties Mazarron Spain even more accessible.
The road infrastructure is top class, with access from a spur of the north-south Mediterranean motorway close to the town, while a new motorway links the town to Vera in the south and Cartagena to the north.
LEARN MORE ABOUT MAZARRON COUNTRY CLUB
Find things to do, places to eat & much more about Bol Nuevo on our website or contact an agent today.