Property for sale Camposol Mazarron
Find the perfect Camposol property
Mercers has maintained being the leading estate agents selling property in Camposol since 1996. We started when Camposol was many green acres of countryside & sunshine. Camposol today is a buzzing town for expats from all over the globe and one of the most popular urbanisations in the Costa Calida.

Many expats choose to purchase Spanish property in Camposol for their retirement, holiday homes or for a straight forward investment for the future. There are many styles of properties to choose from including villas, semi-detached properties & apartments of all varities and sizes to suit every budget and requirement.

Over the years we have sold to more properties than any other agent on the resort but we have also built an excellent reputation as "The number 1 estate agent" for Camposol. This reputation was hard earned and has been built on a commitment to integrity, professionalism, honesty and good old-fashioned courtesy to all our customers looking to buy or sell property on the Camposol resort/urbanisation. We have done our due-diligience on the properties in this area and know every corner. If you are looking for information about Camposol properties for sale please get in touch.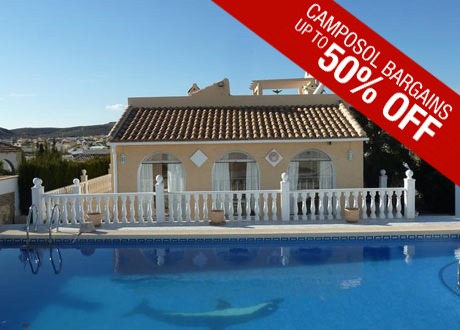 For a complete list of the best value Camposol properties for sale simply click the button below to start your search, give us a call, visit our offices on site, or simply send us an email to sales@spanishproperty.co.uk For more information on the properties available for sale in the area.
Camposol Images
Camposol is one of our favorite places to visit. If you would like to see more of the area please get in touch! We would be happy to show you around.
Camposol - Things To Do
The excellent 18 hole Camposol Golf Course is regarded as the best in the area and has been developed to mould into the landscape and to take advantage of natural features, wonderful views and challenging fairways. There are a number of communal swimming pools on Camposol and plans are afoot to build tennis courts.
The beautiful Mediterranean is only 10 minutes drive away and here there is a whole host of sporting activities available, including excellent diving in the Bay of Mazarron.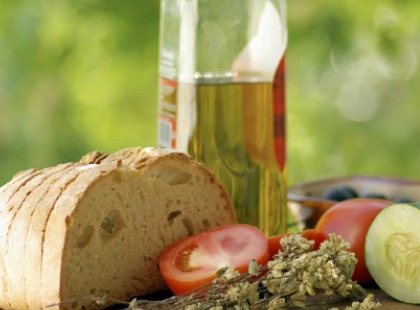 Camposol - Eating Out and Nightlife
On Camposol we have 2 commercial areas, each with a good selection of shops, bars and restaurants. For those of you that like to east out, there are a wide range of tastes catered for, including traditional Spanish, Chinese, Indian, Italian, British & even Bulgarian cuisine.
For pub lovers we have traditional English and Irish pubs and of course Spanish bars.
Camposol is really it's own small town. A home away from home.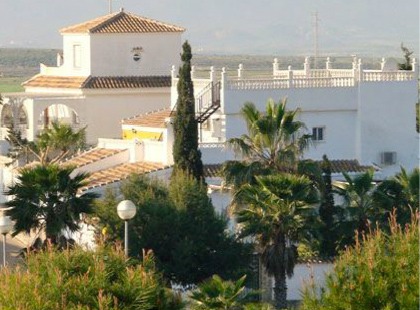 Camposol Interesting Facts
Camposol was launched in 1996 and has become one of the success stories of Murcia property. The first detached 2 bed villas sold for £28,500 with large 3 bed villas selling for around £55,000.
Camposol has a natural thermal spring that bathers can go and lie in. Camposol has it's own "Mayor" who is affiliated to the Town Hall in Mazarron. Camposol has a little train that runs in the Summer months, transporting people around the urbanisation. There are numerous clubs, groups and associations on Camposol.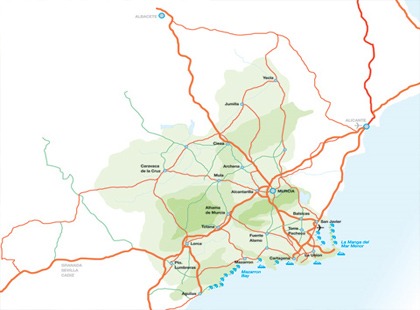 Camposol Location
The location of Camposol is unique. It is situated on undulating ground in a large valley, surrounded by hills and rugged mountains. The feeling of space and freedom abounds. Wherever you are on Camposol, it is virtually assured that you will have marvellous views of the mountains and surrounding countryside.
Camposol is best described as a "rural development in and area of outstanding beauty with it's own recreational and commercial facilities and amenities."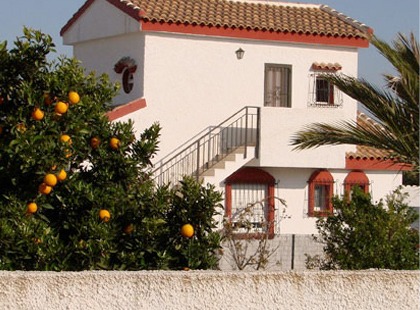 Why Camposol
Camposol is one of the success stories of Spanish property and especially for the Mazarron, Murcia region. It has taken around 10 years to get to the stage we are at now and for facilities and site amenities and value for money property, you cannot, in our opinion beat this great development.
If you have ever dreamed of owning your own home under the Spanish sun, then talk to the professionals at Mercers.
We are waiting to talk to you.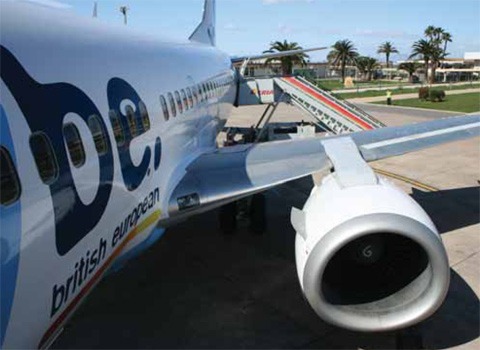 Camposol Transport Links
Camposol sits astride the RM-3 road that joins Mazarron with the rest of the excellent Spanish motorway system. Madrid is only 4 hours drive and the Northern ports of Bilbao & Santander (with ferries from the UK) can be reached in a days drive. The nearest train station is in Totana (10 mins by car) and here there are direct trains into Murcia and Lorca. Camposol is served by the local bus service and there are taxis available.
LEARN MORE ABOUT PROPERTY FOR SALE IN CAMPOSOL
Find fun things to do, places to eat & fantastic property for sale in Camposol by contacting an Agent today. If you are not ready to buy yet but would like more information we are always happy to help. Below are some blog posts we have created to help inform potential customers what its like purchasing a property in Camposol. Likewise, you can call or send us an email at sales@spanishproperty.co.uk