Best selection of property for sale Costa Calida
Best value villas & apartments on the Costa Calida
Mercers has been the leading estate agents selling property in the Costa Calida since 1996. We started when the Costa Calida was many green acres of countryside & sunshine. Today there are numerous buzzing resorts/urbanisations for expats and holiday makers to choose from.

Many expats choose to purchase Spanish property on the Costa Calida for their retirement, holiday homes or for a straight forward investment for the future. There are many styles of properties to choose from including villas, semi-detached properties & apartments, and fincas of all varities and sizes to suit every budget and requirement.

Over the years we have sold to more properties than any other agent and have also built an excellent reputation as "The number 1 estate agent" for the Costa Calida. This reputation was hard earned and has been built on a commitment to integrity, professionalism, honesty and good old-fashioned courtesy to all our customers looking to buy or sell property in the Costa Calida resorts and urbanisations. We always do our due-diligience on all the properties we offer and know every corner of the area like the back of our hand. If you are looking for information about Costa Calida properties for sale please get in touch.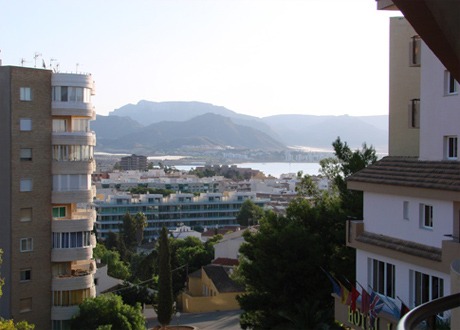 For a complete list of Costa Calida property simply follow the links below, you can also send an email to sales@spanishproperty.co.uk For more information on Costa Calida property.
Costa Calida Images
Costa Calida is one of our favorite places to visit. If you would like to see more of the area please get in touch! We would be happy to show you around.
Costa Calida - Things To Do
Costa Calida has some outstanding must-see buildings so consider going out to see them when you have bought your property in Isla Plana Spain.
Ask our friendly staff for properties for sale in Isla Plana around these striking landmarks.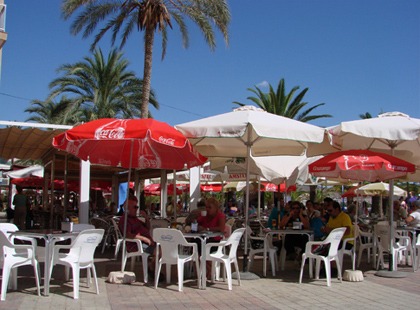 Costa Calida - Eating Out and Nightlife
If food is high on your list for Costa Calida property for sale then the food here is perfect.
Bars and cafes are an integral part of Spanish society especially around the coast, so look for an apartment for sale in Costa Calida.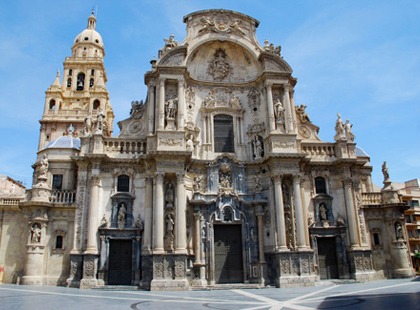 Costa Calida - Interesting Facts
Murcia province and the Costa Calida are still two of Spain's best kept secrets. The Spanish themselves have been buying holiday homes here for generations and the lack of big hotels means that people coming to this area are looking for something a little different.
The Provinces second city is Cartagena. This is an ancient coastal city and the old part of the city is quite spectacular and many of the buildings go back to Phoenician times. Here you can see the old Roman Amphitheatre. This is also the port that Hannibal used to bring his army (complete with elephants).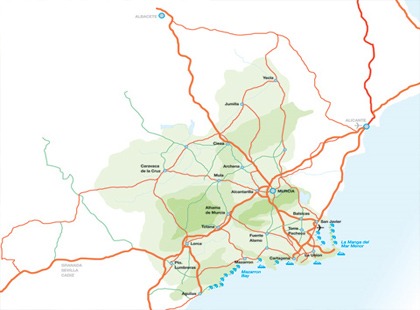 Costa Calida - Location
The location of Camposol is unique. It is situated on undulating ground in a large valley, surrounded by hills and rugged mountains. The feeling of space and freedom abounds. Wherever you are on Camposol, it is virtually assured that you will have marvellous views of the mountains and surrounding countryside.
Camposol is best described as a "rural development in and area of outstanding beauty with it's own recreational and commercial facilities and amenities, yet only 5 minutes drive to Mazarron and 10 minutes."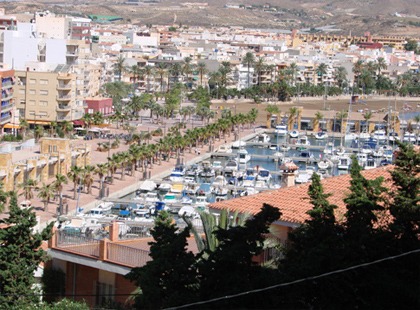 Costa Calida - History
The Costa Calida is in the province of Murcia and is situated South of Alicante and North of Almeria and is made up of spectacular mountain ranges, fertile plains and a dramatic coastline. The Costa Calida is actually only the coastline of the Province of Murcia. Many other Spanish Costa's are made up of the coastline from neighbouring Provinces.
The beautiful provincial capital city is Murcia. Here you will discover a city that has retained it's Moorish heritage, yet offers today's visitor a fantastic array of fashionable boutiques.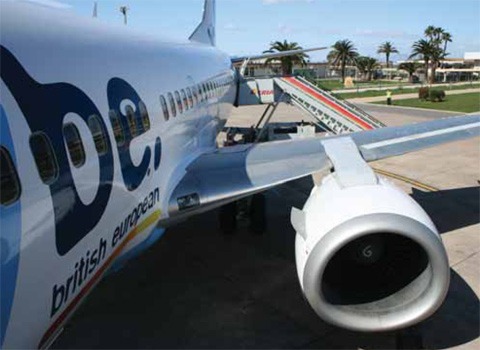 Costa Calida - Transport Links
There are daily flights into San Javier airport from most British airports and, further to the north, Alicante airport ranks as one of Spain's busiest. A new airport at Corvera, south of the city, will open in the near future. Once this airport is open it will make properties Costa Calida Spain even more accessible.
LEARN MORE ABOUT COSTA CALIDA
Find things to do, places to eat & much more about Bol Nuevo on our website or contact an agent today.