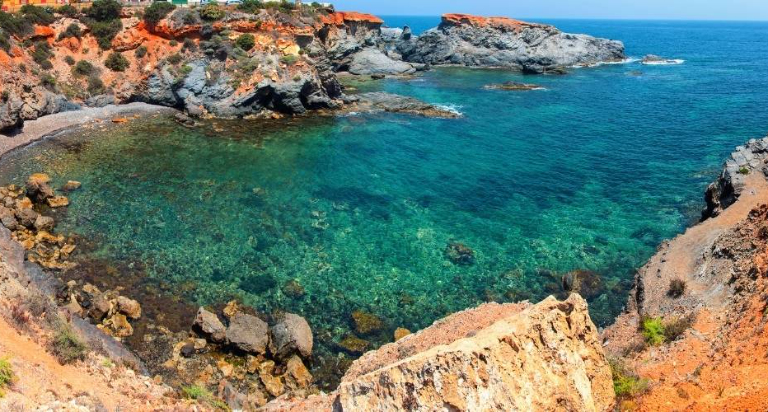 What Are The Costs Of Buying Property In Spain?
If you're looking to move abroad, it's likely that you're asking the all-important question: What are the costs of buying property in Spain? Popular with tourists, investors, and property-hunters alike, many are drawn to Spain's warm weather, delicious delicacies, and charming culture. However, we know how important it is to weigh up the costs before you make that big leap, which is why we've compiled this convenient guide to help you understand how much it will really cost to start your new life by the sea. 
Property prices in Spain
 
As with anywhere, property prices in Spain are wholly dependent on the area you purchase from! Murcia is one of Spain's popular destinations for homemakers - and we can see why. Combining traditional culture and history with beautiful beaches and oceanic views, Murcia isn't a location to be missed. However, luckily for you, this exciting Spanish city is overlooked by many, meaning that it's property prices are reasonable.  
Property prices in Murcia generally decrease as you venture further away from the coastline. For example, the picturesque, rural town of Murcia is the home of extremely good value properties, as well as being a location that boasts exotic views and rolling countryside. If a beachfront property is the way forward for you instead, you may end up paying slightly more to live in regions such as, for example, the beautiful Camposol. Don't worry, though - the price still comes in lower than a lot of areas of Spain and is usually a significantly reduced cost compared to the price of a UK property. 
To view our properties for sale in Murcia, click here.
 
The hidden costs of buying a property in Spain broken down
 
So you've found that perfect new property - what comes next? It's important to be aware of the ins and outs of the precise costs of buying a property in Spain before you commit, as you'll need to cover a little more than just the property itself. 
Further fees generally include property transfer tax, land registration fee, title deed tax, notary cost, and legal fees. The property tax is generally between 6-10% for already existing properties, whilst new properties have a VAT of 10%. Legal fees include VAT and are usually between 1-2%. Finally, notary costs, land registration fees, and title deed tax are all in the region of 1-.2.5%. The good news is that seller fees - around 3% of the price of the sale -are typically covered by your estate agent, meaning that you can save a little. 
After purchasing the Spanish property of your dreams, you'll most likely have to pay a deposit, which works out at usually around 10% of the purchase price. It's also highly recommended that you hire a lawyer for legal assistance throughout the buying process. The cost of this service is based on your chosen solicitor, but it usually sits at 1% of the property price. Simple!
 
Financing your Spanish property purchase
 
You can either buy your Spanish property outright or obtain some element of financial support. To make the cost a little more manageable, you can set yourself up with a mortgage via either a Spanish bank or an international bank. 
The downside? You might only be able to get a mortgage at a lower loan-to-value rate, which might mean that you'll need to pay a slightly larger deposit on your property. Depending on the type of mortgage, be prepared that you might only be able to borrow between 60%-70% of the total property cost, which will mean a larger cost upfront. 
 
Things to look out for when you're property hunting

 
It can be easy to get caught up in the excitement and forget to read the fine print when you're trying to figure out what the costs are of buying property in Spain. Here are a few tips from us to aid you on your property venture, so you can avoid common mistakes. 
Make sure you have a get-out clause in your contract. In the rare case of not being able to obtain a mortgage, it's important to ensure that you can cancel your contract if this is the case. 
Don't pay off previous homeowner debts. If you buy a new property with outstanding debts from the previous owner, these will be transferred over to you. Make sure that you establish that this is not the case, or that any outstanding debts are covered in the contract, before purchasing your new home.
Choose a reliable estate agent. Choosing an estate agent you can trust is the ideal way to avoid scams and get the best property prices in Spain. At Mercers, we're an experienced, reliable, and professional Spanish estate agent and we want to help you find your perfect home. For more information, take a look at our properties for sale or get in touch today. 
---
FEATURED PROPERTIES
We have Properties in these Areas View a list of Featured Properties.