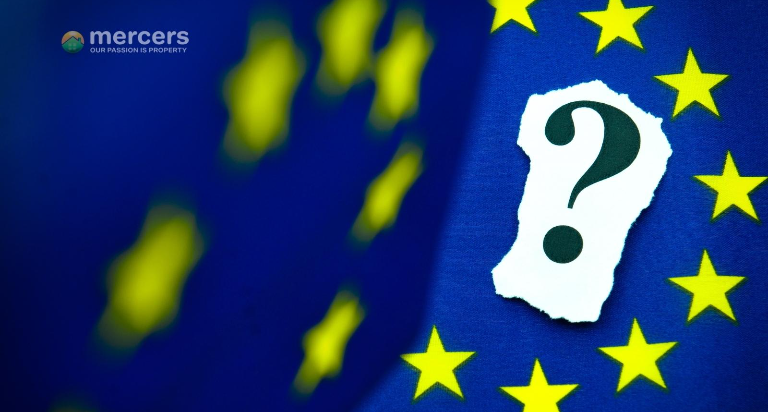 Buying A Property In Spain Post-Brexit 
Brexit has created a lot of uncertainty in many aspects of life, and a lot of potential relocators have found themselves questioning whether the process of buying a property in Spain post-Brexit has been altered by this political change. The short answer? No, not massively. Buying a property in Spain post-Brexit is still (mostly) as straightforward as buying a property pre-Brexit. However, before you purchase that dream villa, it's important that you have all the information you need. Read on to find out a little more about buying Spanish property in the current climate so you can start browsing the market stress-free. 
Can I buy a property in Spain after Brexit?
 
You absolutely can. In fact, it's encouraged - the government and the country's friendly residents are always happy to welcome UK citizens into Spain, with innovative systems such as the Golden Visa Scheme aiding and supporting new residents as they make that big move. 
Fundamentally, as long as yourself and the seller can shake hands on a price then the property is yours. The process of buying a property in Spain post-Brexit is also exactly the same as it was pre-Brexit, removing a potential added complication. The amount of UK citizens choosing to buy a property in Spain after Brexit has actually increased recently, with more and more people choosing to emigrate to the sunny beaches of Spain: why not take the plunge and join them? 
Is it more expensive to buy a property in Spain post-Brexit?
 
Again, the answer to this question is no. Pre-Brexit and post-Brexit, buying a property in Spain costs the same for everyone regardless of nationality. A few extra expenses (that, once again, apply to all buyers) include value-added tax, a registration fee, and the notary fee - a cost that covers legal services. There is an additional cost if you wish to become a resident such as NLV. If you are planning to move to Spain and not working in the country (at least for the first year), or to retire in the country, a non-lucrative residence visa will be your best option.
How long can I stay in my property in Spain?
 
This is one area that has been affected as a result of Brexit. 
Buying a property in Spain is a popular choice for Brits, even post-Brexit. Some seek out a property abroad with the intention of visiting for short periods of time, treating it as a holiday home. If you take this approach and stay at your Spanish home for 90 days or less, then the rules stay just as they were before.
However, complete free movement around Europe has been revoked for Brits as a result of Brexit. Therefore, if you decide to move to Spain permanently, you'll need to apply for a Visa and obtain Spanish residency. There are three different types available - a short-term Visa, temporary residency and permanent residency. Each comes with different conditions, and it would be worth doing a little research before buying your property in Spain post-Brexit. 
What about tax?
 
A lot of temporary or seasonal dwellers choose to rent out their Spanish property when they're away. This process is still mostly the same, with a few changes to the amount of tax you might expect to pay. 
For non-EU or Spanish citizens, the rental income tax on renting a property is 24%, compared to the 19% rental income tax paid by EU and Spanish citizens. 
The bright side is that your rights to ownership of property and the rental process itself will remain the same, leaving you in the same position as a Spanish national to generate profit from your property.
How to navigate the property market 
 
With Brexit and the recent pandemic, navigating the property market can seem like a difficult task. That's why Mercers are here to help you every step of the way. A top estate agent in the Murcia region, we're here to offer unbeatable advice and customer service. For more advice on buying a property in Spain post-Brexit, get in touch and speak with an agent today. 
---
FEATURED PROPERTIES
We have Properties in these Areas View a list of Featured Properties.